Prosper Global Macro in the news - June 2022
Inside the top-performing global macro fund on a one-year basis
'We're never structurally long or short anything'. Citywire AA-rated Patrick Armstrong lays his strategy bare.
By Chris Sloley, June 29th, 2022
'Active management is, in aggregate, a loser's game'. A surprising statement from half of the management team running the top-performing global macro fund of the past 12 months.
Citywire AA-rated Patrick Armstrong, who co-runs the Prosper Global Macro fund with Eugen Fostiak, isn't being hypercritical of his industry but explaining why the Swiss boutique duo is leaning heavily on AI innovations to drive returns.
Having added AI capabilities to their flagship fund in 2017, it was fully implemented across the processes at their firm Plurimi in 2018. 'The sum of all investors is the market, and that is split between active and passive investors. Passive investors own a pro-rata percentage of the market portfolio, the rest of the market is made up of active investors.
'The active investors are different sides of the same coin. For every active investor overweight an asset, there must be another one underweight that same asset. In aggregate their returns will equal the market return, but both managers will charge a fee. In aggregate, active investors returns are the market return less all active fees charged.'
Armstrong said the application of AI to the industry's 'data rich' nature meant it can scan for inefficiencies more quickly than its peers. It can then, crucially, opt to invest or short those positions believed to be trading out of step with the market.
'Our process utilises a large set of company-specific data from financial statements, as well as market data like prices, returns, volatility, and broker estimates of various financial statement items, investment recommendations and target prices.
'Our system endeavours to identify strong businesses in terms of balance sheet and profitability, with attractive valuations, positive sentiment, and a positive momentum in terms of price and estimates.
'Data is the basis of our investment process, but the additional research on buy candidates and portfolio construction processes still require human judgement, and are done to ensure we do not fall into any spurious conclusions by our machines,' he told Citywire Selector via email.
Powering performance
This process has proved rewarding during the tumult of 2022, as the Prosper Global Macro fund sits top of the Alt Ucits – Global Macro sector over the 12 months to May 2022. It returned 10.5% over this timeframe, while the average of its 60 peers lost 1.5% over the same analysis period.
'Machines do not sleep, and do not take holidays,' Armstrong said, echoing the view of Man Group's chief Luke Ellis. 'In our process their only reason to exist is to identify stocks that have the characteristics that lead to outperformance.
'Our approach allows us to process massive amounts of data, and to uncover connections that aren't as obvious to other investors, or at least not yet obvious. We have found our machines often identify companies in emerging trends before they become mainstream.'
So, what has worked? The May fund factsheet indicates a strong weighting to the European stock market, while being underweight the US. However, Armstrong said this isn't some grand call on the State of the Union but rather a recognition of where opportunities currently lie.
'We are never structurally long or short anything. Our fund is flexible and can allocate to long or short positions across asset classes. Throughout this year we have had large shorts in US treasuries, the Nasdaq and S&P 500.
'We have been positioned for stagflation – slowing growth and persistent inflation and expected yields to move higher and multiples to move lower with this backdrop. We continue to short these assets but are actually doing it at a much smaller amount than we were earlier in the year,' he added.
However, trends may be turning, as Armstrong said they have reduced the US equity market shorts through June, with this being redeployed to short the DAX and the EuroStoxx 50 indices.
'We expect US may not fall into a recession and multiples have fallen to more reasonable levels.  We expect Europe is now in recession and will see more broad-based earnings downgrades than America.  Higher oil prices and removal of Russian gas form Germany will be a big hit to European growth.'
Fixating on fixed income
Armstrong and Fostiak have also been active in their bond exposure. The pair have increased short-duration corporate bond exposure to 25%, which is up from 5% at the start of the year. This is based on the idea that investment grade will deliver yield above inflation.
Overall negativity on bonds has also gone through a rotation – Armstrong said he opened a 9% short on Japanese government bonds (JGBs) on 28 June, which was done as shorts on US government debt were reduced.
'We are now short 10-year JGBs, and have been short bunds since they yielded zero earlier in the year. The Bank of Japan is under growing pressure to stabilise the yen, as it has fallen to a 24-year low. Eventually it will have to abandon its 0.25% cap on the 10-year and let them move higher, as Japan is a complete outlier versus the rest of the G7 in terms of policy.'
Value-at-risk is a key consideration for all managers at the moment, and the Plurimi pair have made use of half of their 8% monthly allocation. 'This gives us dry powder for opportunities that may present themselves. I will get more bullish on economically sensitive risk assets if two things happen.
'One, the Fed blinks as recessionary pressure increase and, two, China declares victory over Covid, or at least ends it 'zero Covid' policy. I expect both of these things will happen in the coming months and will set the stage for a rally, as investor sentiment is currently very bearish.'
PROSPER NEWS
Get the latest fund managers news, comments or analyses.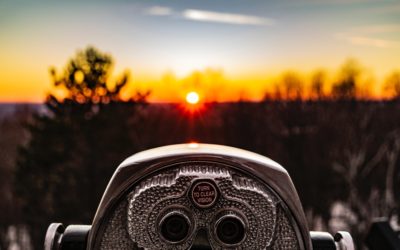 PLURIMI 2024 OUTLOOK Patrick Armstrong published his macro review of 2023 and outlook for 2024. Below is a summary of the PLURIMI - 2024 Perspective report (November 22nd, 2023).2023 REVIEW - Central banks continued to tighten and bond yields rose more than...
read more
Wish to be informed ahead of the crowd through our emails?
Sign up to participate in the next events & presentations.