Welcome to Prosper
Since 2009 PROSPER is dedicated to offering its investors
Protection, Service and Performance
More
Because we offer a diversified range of investment strategies, because these strategies are run by specialized managers, because we are here to serve investors, we, at Prosper, are your partner.
Prosper Professional Services SA ("Prosper") is a swiss fund distribution company founded in 2009. Prosper's mission is to be the link between specialised fund management boutiques and qualified professional investors. We offer business, marketing (distribution, follow-up and support, communication, events…) and administration services (registration, regulation, fees…). Remunerated by the fund managers, our service has no cost to investors.
Based in Geneva, the Prosper team is dedicated to professional investors located in Switzerland.

 Factsheet
 Prospectus

 Annual Report

KiiD  

Fund Description
Fund / Class

ISIN

Currency

NAV

MTD


%

YTD


%

1Y


%

2019


%

Since
inception


%

Inception
date

Factsheet

KiiD

PROSPER Global Macro

as of 26 oct 2020

▸
PGM - I EUR
LU0927891365
EUR
129.73
0.2
0.1
1.9
3.1
8.1
11 jun 2014
PROSPER Stars & Stripes

as of 23 oct 2020

▸
P2S - I USD
LU0723589023
USD
155.23
6.9
21.5
22.5
2.2
38.5
7 may 2015
ELEVA European Selection

as of 23 oct 2020

▸
EES - R EUR
LU1111643711
EUR
134.52
0.4
-6.0
-0.7
26.7
34.5
26 jan 2015
ELEVA Absolute Return Europe

as of 23 oct 2020

▸
EAR - R EUR
LU1331973468
EUR
129.68
-0.4
7.6
10.1
8.5
29.7
30 dec 2015
ELEVA Euroland Selection

as of 23 oct 2020

▸
ERL - R EUR
LU1616922123
EUR
112.79
1.4
-5.5
0.2
28.3
12.8
10 jul 2017
ELEVA Leaders Small & Mid Cap Europe

as of 23 oct 2020

▸
ELS - R EUR
LU1920217319
EUR
149.89
-0.9
9.6
20.3
37.2
49.9
18 dec 2018
New fund to come ...

Stay tuned !
PROSPER NEWS
Get the latest fund managers news, comments or analyses.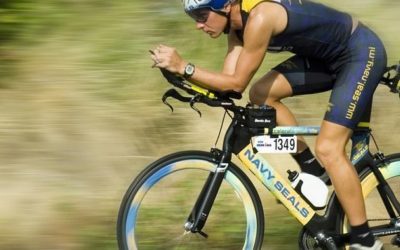 INVESTING REQUIRES ENDURANCE AND FORESIGHT by Marco Rastaldi - October 8, 2020 Investing is also a matter of endurance. You have to find a good rhythm but also not be surprised by certain obstacles. There are certain strategies that try to avoid these obstacles...
read more
PROSPER EVENTS
If you wish to meet a manager, get updates on a fund, don't hesitate to attend Prosper's events ("Les Rencontres Prosper"). You can now subscribe online.
Building on our diverse background, experience and expertise, the Prosper team aims to be your main partner for business, marketing and administrative services, whether you are an investor or a fund manager.
Wish to be informed ahead of the crowd through our emails?
Sign up to participate in the next events & presentations.