Founded in 1971 in Los Angeles, California, the TCW Group manages over USD 200 billion in assets and has 650 employees in 10 offices in the United States and around the world, as of 31.12.2022. TCW caters to professional investors, including financial advisers, financial institutions, foundations, the world's largest pension funds, sovereign wealth funds as well as central banks.
In order to offer its expertise in Europe in the UCITS format, TCW created in 2011 the Luxembourg Sicav TCW Funds, which today consists of 10 funds (TCW Core Plus Bond Fund, TCW Unconstrained Bond Fund, TCW Income Fund, TCW Global Securitized Fund, TCW High Yield Sustainable Bond Fund, TCW Emerging Markets Sustainable Income Fund, TCW Select Sustainable Equities Fund, TCW Global Artificial Intelligence Sustainable Equities Fund, TCW Global Premier Sustainable Equities Fund, TCW Relative Value US Equities Fund). These funds are available in several classes and reference currencies.
TCW follows an active, non-indexed management philosophy, which allows it to achieve significant outperformance in both fixed income and equities. As a result, most of its strategies are highly ranked and rated by Citywire and Morningstar.

Swiss legal representative
ACOLIN Fund Services AG
Leutschenbachstrasse 50
CH-8050 Zurich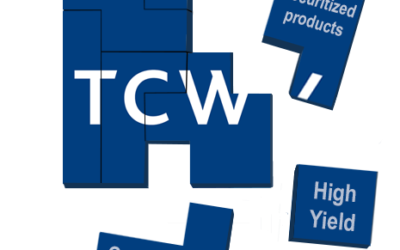 INVITATION - September 5th, 2023 How does TCW diversify sector allocation and manage its bond funds duration in period of uncertainty ? AGENDA Tuesday, September 5th 2023 Breakfast presentation8.15 : Coffee8.30 : Presentation9.30 : Q&A Lunch...
read more
PROSPER EVENTS
If you wish to meet a manager, get updates on a fund, don't hesitate to attend Prosper's events ("Les Rencontres Prosper"). You can now subscribe online.
Wish to be informed ahead of the crowd through our emails?
Sign up to participate in the next events & presentations.