TCW in the news - February 2021
Atlantic Crossing
by Tad Rivelle, TCW, Group MD & CIO (FI) – Generalist PM
Upon his arrival in the New World, Hernán Cortés famously made history by burning his ships. The message to his sailors was clear: there can be no turning back.
When the pandemic initially struck, public health officials prescribed "lockdowns." These draconian measures were understood at the time to last 30, maybe 60 days at most. The goal was to "bend the curve" and then quickly return to "normal." The nation – indeed much of the world – would experience a scaled up version of a Cape Cod style seasonal shutdown. The Federal government and its alter ego, the Fed, air dropped dollars by the trillions. Bridge financing, as it were.
The 30-day "jaunt" through the woods morphed into a 300+ day Atlantic "crossing." An ocean of changes – social, technological, monetary – have passed underneath and the challenge now is to understand just how different the New World will be from the Old… [ Read more ]
PROSPER NEWS
Get the latest fund managers news, comments or analyses.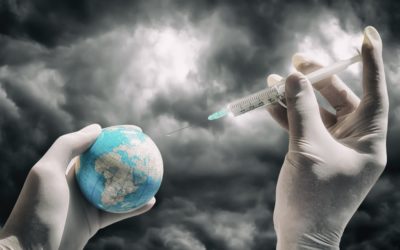 GET VACCINATED AGAINST INFLATION ! Investir.ch - April 1st, 2021 While vaccination growth in the world's major economies finally suggests the eventual end of the pandemic, and therefore a rapid rebound in economic activity, the prospect of the return of...
read more
Wish to be informed ahead of the crowd through our emails?
Sign up to participate in the next events & presentations.