Prosper Stars & Stripes - Market review Q2 2020
Prosper Stars & Stripes : Review Q2 2020 by Christopher Hillary, Roubaix Capital's CEO and Fund Manager. 
During the second quarter of 2020, Prosper Stars & Stripes gained 12.0% compared to a return of 8.1% for our long/short equity peer group represented by the HFRX Equity Hedge Index and 25.4% total return for the Russell 2000 Index . Click below to read the letter.
Prosper Stars&Stripes – Investor's letter Q2 2020

Prosper Stars&Stripes – Reporting (EN)
PROSPER NEWS
Get the latest fund managers news, comments or analyses.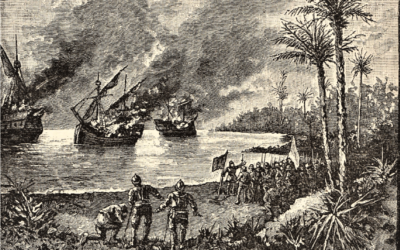 Atlantic Crossing by Tad Rivelle, TCW, Group MD & CIO (FI) - Generalist PM Upon his arrival in the New World, Hernán Cortés famously made history by burning his ships. The message to his sailors was clear: there can be no turning back. When the pandemic...
read more
Wish to be informed ahead of the crowd through our emails?
Sign up to participate in the next events & presentations.